TipSheet Bulletin
We wish you good luck in the Year of the Rooster
Get an early start on your financial planning and enhance your good fortune with help from your friends at Desjardins Insurance.
Sign up for the Desjardins Insurance TipSheet to receive helpful financial information throughout the year and you'll also have a chance to win $5,500 in prizes.
DID YOU KNOW?
Desjardins Insurance is one of the largest insurance companies in Canada and part of Desjardins Group –

the #1 co-operative financial services company

in the country.
We oversee the financial security

of over seven million Canadians

, so we know a thing or two about protecting your finances at every stage of life.
In business for over a century, we have offices across the country and expert advisors in your community.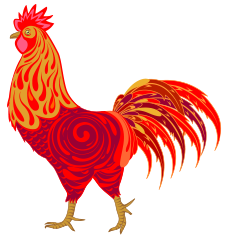 The sooner you sign-up for the Desjardins Insurance TipSheet and contest, the more chances you'll have to win in our monthly prize draws of $500
Sign-up now!
Recent winners
February

2017

Ming K., Vancouver, BC

March

2017

Arnold M., Rais, Toronto, ON

April

2017

Barbara D., Scarborough, ON

May

2017

to be announced

June

2017

to be announced

July

2017

to be announced

August

2017

to be announced

September

2017

to be announced

October

2017

to be announced

November

2017

to be announced

December

2017

to be announced